Herndon Virginia Builder
Post Designers & Builders serves the Herndon VA area with home remodeling, general construction, and addition needs. Call today 703-369-3677.
Quality Home Improvements
at Affordable Prices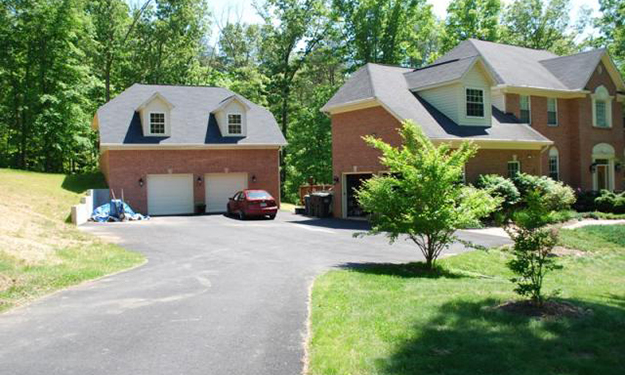 Beautiful Custom Additions and Remodeling - Built Better by Post Designers & Builders
We are dedicated to the design, construction and renovation of beautiful homes that only get better. We create additions and renovation that people love to live in with many more benefits than conventional homes do. Post Designers & Builders serves homeowners in the Herndon VA area for their remodeling and addition needs.
Post Designers & Builders is a recognized and trusted local Herndon Virginia builder offering a complete range of home remodeling services including:
Full Home Renovations
Additions
Kitchens
Bathrooms
Level Additions
2nd Story Additions
Garages
Basements
More...
At times, remodeling your existing space can only go so far. In today's challenging housing market it is becoming increasingly difficult to "move up" to a bigger home that would better meet your needs. If you find yourself in this situation or you don't want to leave your Northern Virginia neighborhood, you may want to consider a housing addition.
Additions are a large majority of our business. Additions can vary from new bedrooms and bathrooms to full in-law apartments and additional housing levels.
Whether you need a bedroom, office, bathroom, library, or an entire level added to your home, no job is too big or small for our team of experienced experts.
Serving residents and businesses throughout the following Herndon VA area:
Center Street
Crestview Drive
Drainesville Road
Dulles Parkway
Elden Street
Ferndale Avenue
Herndon Parkway
Locust Street
Monroe Street
Park Avenue
Spring Street
Sterling Rd
Sterling Road
Summerfield Driver
Van Buren Street
Vine Street
Bready Park Area
Bruin Park Area
Chestnut Grove Area
Cutter Mill Park Area
Stanton Park Area
Sugarland Run
Trailside Park Area