FAQs
Choose Your Contractor with Confidence
With personalized service, personalized construction, and over 34 years in business, turn to Post Designers & Builders to know exactly what you're getting when you remodel your home.
Read some important FAQs about our home remodeling process and home remodeling in general. FREE estimates. Custom designs. Home remodels. Call 703-369-3677.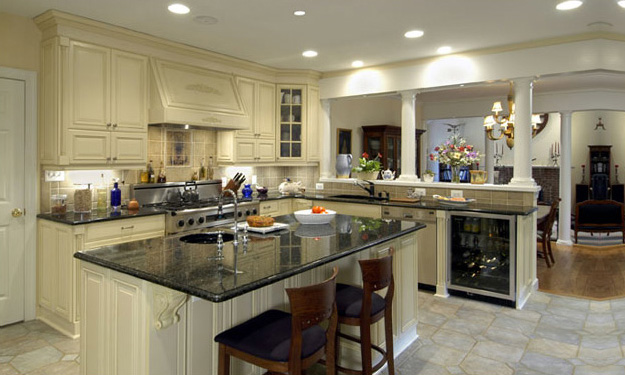 We're With You Every Step of the Way
At Post Designers & Builders, we want to educate you not only on what you'll be getting with us, but on the home remodeling process in general as well. Here's what you can expect when you turn to our team for your home remodeling projects:
FREE estimates
Customized designs
Unmatched customer service
Savings of $1,000 with complete remodel
However, we understand you want to know the details of our craft, so here are some important facts to consider.
The remodeling process goes through certain phases that are considered standard in our industry; these phases include;
The Initial Evaluation visit. Design Agreement. Plans Creation, Contract, Permit Submittal and Pre-Construction Meeting. Let's elaborate on these phases.
Initial Evaluation - We visit your home to meet with you to obtain a general idea of what you would like to have done and what budget we are working with, or, if you have plans we will review those. With this visit we provide you with a cost range for the project. This service is free to you.
Design Agreement - The next step would be for you to hire us. This agreement means that we are working for you to develop drawings and to formalize the scope of work with a mind toward keeping within your stated budget.
Plans Creation - As the plans are going through a process from preliminary to completed we are fine tuning our estimating and keeping you apprised of the progress.
Going to Contract - Once we are in agreement based on the plans drawn and the specifications, we initiate a firm fixed price contract. With contract signed and a deposit check received we give the architect the go ahead to prepare the construction portion of the plans. (The structurals)
Submitting for Permit - With plans in hand including engineering reports and stamps, energy calculations and the permit application filled out, we submit the plans to the county or city building authorities for review and approval. 1-3 weeks later we obtain the permit and schedule a pre-construction meeting with you.
Pre-construction Meeting - This meeting is the "hand off" meeting where you will meet the Production Manager. He will be the first point of contact for you and is responsible for managing the project. We review any decisions still to be made and review what if any items you will be providing. Although we may not physically start your project for several days this meeting constitutes the start of the project. At this point we are ordering materials including windows and scheduling with our subs, scheduling Miss Utility and so forth.
The process outlined above, from your first contact with us until the start of the project, is a lengthy one. However, considering the investment you are making to your home, this process is necessary and once we've completed your project you should experience years of enjoyment that should add significant value to your home investment.