Vienna Virginia Builder
Let Post Designers & Builders help you with a whole house redesign adding useful and luxurious living space to your home. Serving the Vienna VA area.
Quality Home Improvements and Home Remodeling at Affordable Prices.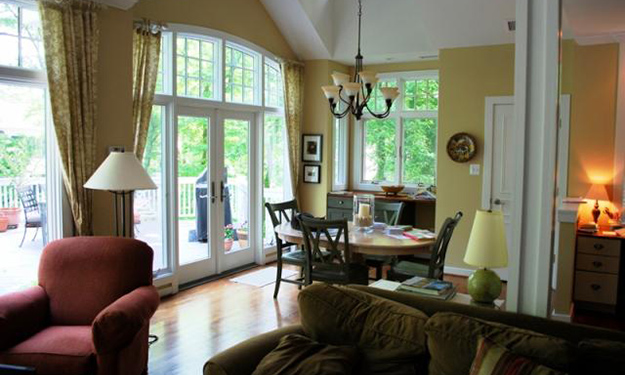 Are you tired of your outdated kitchen or bathroom? Would you like to add an extra room to your property to prepare for a family in the future? Post Designers & Builders of Northern Virginia specializes in additions and all types of home improvement design and construction services for residential properties of all sizes.
Let Our Custom Builders Design & Build to Give You the Home of Your Dreams.
If you want your home to be exactly how you've always envisioned it to be, utilize our in-house designers and construction team. We can build an addition or remodel your existing space to make it more functional and convenient for you.
Our specialty is additions as well as any number of renovations. You do not need to uproot your growing family. We can adapt your home to make your home accessible, usable, and livable. If you're considering building an addition to your home, call our team today at (703) 369-3677 to schedule a consultation and receive an estimate on your addition.
Add bright new living space for your home with a remodel or addition by a trusted Vienna Virginia builder. Post Construction remodeling designers offer:
Windows & Doors
Kitchens
In-law suites
Home Offices
Florida Rooms
Family rooms
Decks & Porches
Gazebos
Bedrooms
Bathrooms
Basements
Attached and Detached Garages
Whole House Redesign
And more...
Vienna Virginia builder serving residents and businesses in the following Vienna VA area:
Battle Street
Beulah Road
Branch Rd
Branch Road
Cedar Lane
Center Street
Cherry Street
Cottage Street
Country Club Drive
Courthouse Rd
Elm Street
Fairway Drive
Fairway Drive
Follin Lane
Glyndon Street
Holmes Drive
Kingsley Road
Knoll Street
Lawyers Road
Locust St.
MacArthur Avenue
Malcolm Road
Manor Drive
Maple Avenue
Marshall Road
Marvell Road
McKinley Street
Moore Avenue
Nutley Street
Park Street
Route 123
Route 241
Spring Street
Talahi Road
Tapawingo Rd
Ware St
Westwood Drive
Homes Near:
Cunningham Park
Foxtone Park
George C. Yeonas Park
Glyndon Park
Nottaway Park
Waters and Caffi Fields
Wolf Trap